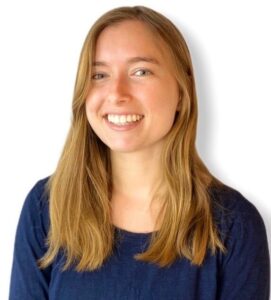 Because I am a triplet myself, I really enjoyed talking with participants on the phone as part of the PA Twins Project.
Anna Herwig is a Penn State senior in the Schreyer Honors College. She is majoring in Psychology and History and minoring in French and Global and International Studies. She works with Dr. Jenae Neiderhiser in the Gene Environment Interplay Across the Lifespan Lab.
As a triplet, Anna was drawn to the opportunity to facilitate research with twins and siblings. She began working in Dr. Neiderhiser's lab during August 2017, where she has recruited participants and managed data for the Pennsylvania Twins Project. Most recently, Anna has been working to locate and contact potential research participants to help build a registry of twins born in Pennsylvania, which she describes as a challenging yet rewarding task that has required creative thinking. For her honor's thesis with Dr. Neiderhiser, Anna is examining whether sibling closeness moderates the effect of parental divorce on adolescent drug use.
Anna plans to apply her psychology experience to a career in higher education. She has accepted an offer to attend Vanderbilt University for a master's program in Higher Education Administration. At Vanderbilt, she hopes to pursue multiple graduate assistantships to inform her career in this field. In her free time, Anna enjoys cooking.
We send Anna best wishes and look forward to seeing what her bright future holds!