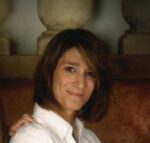 We are pleased to welcome Shannon Ranio as a new staff member here at the Child Study Center!
Shannon comes to the CSC with over 10 years of experience at Penn State. She has worked with the College of Earth and Mineral Sciences, Applied Research Laboratory, Engineering Science & Mechanics, Center for Neural Engineering, and the Psychology Department. She will serve as the CSC Program Manager and Grants Specialist.
Please join us in welcoming Shannon!