In addition, the CSC Training Institute has certified trainers on staff who provide training and consultation to schools and mental health providers in three evidence-based programs.

Elaine Berrena
Elaine Berrena has worked for over 30 years as a teacher, trainer, clinical supervisor, project coordinator, and facilitator, most recently at The Pennsylvania State University on externally funded research projects designed to improve the academic, social, and emotional outcomes of children and their families. Elaine began her affiliation with the PATHS® curriculum in 1991 as an educational consultant with the NIMH-funded FAST Track program. As a PATHS® trainer since 2000, Elaine has collaborated with teachers in school districts throughout the United States as well as in Croatia, England, and Northern Ireland. More recently, she is working on projects studying the impacts of mindfulness activities on adolescent emotion regulation and stress, parenting, and healthy aging. She holds a Master of Education degree from Northeastern University, Boston, MA, and is the co-author of several publications.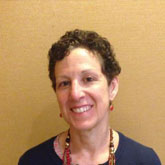 Julia Gest
Julia Gest serves as the project director for the REDI Program at Pennsylvania State University, and as a professional development early learning specialist for Penn State Extension's Better Kid Care. Julia has written curriculum materials for early childhood classroom and home visiting intervention programs, developed professional development materials and online modules, and provided clinical supervision and oversight to research intervention staff. Since 2005, she has provided REDI and PATHS® training and coaching for several research projects including: REDI (Research Based Developmentally Informed), Head Start Cares, and i-3 (Investing in Innovation) in the Chicago Public Schools. She has worked extensively with educators to train, mentor, and coach staff, with a focus on strengthening teachers' skills in the areas of children's emergent language and literacy development and social-emotional skill development. Prior to her work at Penn State, Julia was an elementary and early childhood teacher for 14 years, and taught PATHS® in the classroom. Julia holds a M.Ed. in early childhood and elementary education from the University of North Carolina at Chapel Hill, as well as a reading specialist certificate.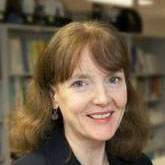 Sandra Stewart
Sandra Stewart began working in the field of education in 1979 and has served in a variety of teaching roles. She began her work in prevention research at Penn State University in 1993. She has served as an Educational Coordinator in the Fast Track Project and now serves as the Clinical Supervisor for PATHS® coaches and Friendship Group Leaders on various projects. She is the Project Director for the Friendship Connections Project. Sandra has been a PATHS® trainer since 1993 and has trained and supported teachers in numerous school districts throughout the United States as well as Winnipeg, Canada, Norwich, England and is currently working on PATHS® Plus in the UK, specifically in Belfast, London, Scotland and Wales.