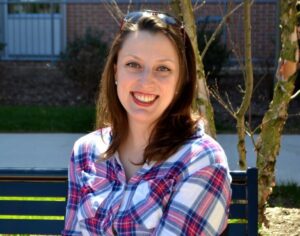 Fathers are an understudied group in psychology, despite their importance for child development.
Before coming to Penn State, Mirella studied at Occidental College in Los Angeles where she refined her interest in clinical psychology and working with children with trauma histories.   After college, she worked as an assistant teacher at a school for students with intellectual disabilities. Although she found this work challenging, she also found it very rewarding and it only strengthened her passion for working with children in need.  At that time Mirella interned at the Children's Law Center of Los Angeles and worked as a research assistant in Dr. Gayla Margolin's lab at the University of Southern California for The Family Studies Project. Through engaging in such diverse research experiences, Mirella developed a strong interest in understanding how children learn to regulate their emotions in homes that did not promote typical emotion development.  This ultimately led her to Dr. Pamela Cole's work on the development of emotion regulation and Dr. Sandy Azar's research on children living in maltreating homes.
While at Penn State Mirella's area of focus was on how anger in the home influences children's developing emotions and regulation strategies.  While her master's thesis examined children's temperament and language development as predictors of fathers' parenting over time, during her first year she began working with Dr. Cole on a neuroimaging study examining children's neural processing of affective prosody. This project was a unique and exciting experience for her and led to an interest in documenting the neural networks that supports processing of emotional voices. To that end, Mirella worked with multiple faculty members to acquire skills in neuroimaging data analysis and she completed the Social Cognitive and Affective Neuroscience sequence of courses. For her dissertation she conducted effective connectivity analyses to examine how regions of the brain interact with one another when children are listening to affective prosody. Throughout her work on the neuroimaging study, Mirella especially enjoyed how excited children became when learning about their own brains and becoming "inner space scientists." Finally, Mirella collaborated with Dr. Azar to write about how child protective services could better serve parents with cognitive disabilities, specifically studying interventions, how to adapt interventions for these parents, and how to help the children of these parents.
Mirella completed her pre-doctoral internship at the Geisel School of Medicine at Dartmouth. She stayed in community mental health to complete her postdoctoral year of training and to continue to hone her skills to conduct evidence-based treatments with children and adolescents with trauma histories.  She joined the staff at Dartmouth Hitchcock Medical Center in August of 2018 as a Clinical Psychologist in the Department of Psychiatry.