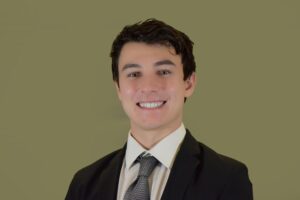 Research is a fantastic opportunity to join something much larger than yourself and help empower all ranges of people.
Michael is a senior at Penn State majoring in Psychology with a specialization in Qualitative Skills and minoring in Math and Physics. Michael's general interest in developmental research led him to Dr. Jenae Neiderhiser's Gene Environment Interplay Across the Lifespan lab where he hoped to contribute to research focused on how prenatal events impact later development.
As a research assistant in Dr. Neiderhiser's lab, Michael worked as a coder on the Medical Records coding team, which is part of the Early Growth and Development Study (EGDS), a large, longitudinal, parent-offspring adoption study. His primary role on the team was to code medical records using a coding system that requires a high level of diligence and attention to detail. He quickly learned the system and demonstrated competence and initiative, including an impressive ability to work independently. Additionally, Michael was invited to help with data management and suggested the implementation of a program to help the lab code the specific data from participants' medical records. He developed and implemented the use of a Python program with success and very little supervision. After graduation, Michael plans to attend the University of South Florida as a PhD candidate in Psychology where he will work with Dr. Ruthann Atchley who studies how neural processes are associated with individual differences in linguistic and emotional processes.
Outside of research, Michael has been involved with THON as a member of the executive board for DASH, a special interest THON organization by students at Penn State. Michael is very appreciative for the opportunity to work as a research assistant in the Gene Environment Interplay Across the Lifespan lab and is grateful for the knowledge he gained by working closely with Dr. Neiderhiser and Dr. Mari Greecher, a research data analyst.
The CSC wishes Michael all the best in his future academic pursuits!