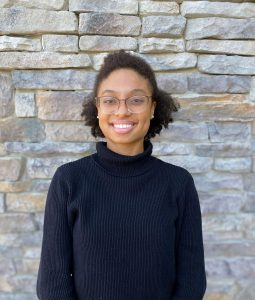 I am really interested in how the brain influences human behavior.
Jordan Sigler, a Penn State junior majoring in Psychology with minors in Neuroscience and Kinesiology, began her undergraduate studies as an Art major. It was after taking a behavioral neuroscience class that she realized her interest in neuropsychology. Jordan decided to join a research lab, which increased her interest in the field and laid the groundwork for her future academic plan.
As a research assistant in the Laboratory of Developmental Neuroscience, Jordan has worked with Dr. Suzy Scherf on several projects. During her sophomore year, she was on the Social Games for Adolescents with Autism project, which used eye-tracking data to investigate the effectiveness of a computer game designed to improve social skills in adolescents with autism. Jordan has also been actively involved in developing stimuli and recruiting for another project, Identity and Race in Adolescents, which examines how race impacts adolescents' perceptions of faces. For her honors thesis, Jordan plans to investigate people's perceptions of complex facial expressions and how depression affects these perceptions. She is interested in understanding the implications this may have in our face-to-face social interactions. Jordan's research experience has confirmed for her that she would like to pursue a doctoral degree. She hopes to study the prevention of neurological and psychiatric diseases using alternative methods such as exercise and mindfulness, as well as the promotion of better brain health in the general population.
Adopting a positive outlook, Jordan believes that one should believe in oneself, always work hard, and embrace opportunities to get involved. She is part of a dance organization, Raw Aesthetic Movements, and has been actively involved in fundraising efforts for Penn State THON. Jordan also serves as an internal audit chair for the Delta Sigma Theta Sorority.
The CSC wishes Jordan all the best in her future academic pursuits!