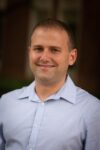 The William Penn Foundation #146053
Administered in: College of Agricultural Sciences
Abstract:
As the demand for high-quality infant and toddler care has skyrocketed over the past five years, supply has not kept pace (Banghart et al., 2020). Federal, state, and local governments have begun to devote greater attention to increasing the quality of infant and toddler care; however, it is not immediately clear how to effectively do so because the infant and toddler workforce is considerably varied in their skillset (Reid et al., 2021). Traditionally, infant and toddler educators are often inexperienced and undertrained, which dramatically influences the quality of care they are able to provide (Ackerman, 2008; NSECE, 2013). Prior to the COVID-19 pandemic infant and toddler programs often operated on razor-thin profit margins with infant and toddler educators earning salaries that typically placed them close to or below the poverty line (Reid et al., 2021). These challenges have undeniably been exacerbated by the COVID-19 pandemic, leading researchers and policy experts to conclude that "the need to sustain and increase the number of high-quality programs for infants and toddlers …is of unprecedented urgency at a time when child care programs are facing the possibility (or reality) of insolvency during the COVID-19 pandemic." (Jessen-Howard & Workman, 2020; Reid et al., 2021). Clearly, there is an urgent, time-sensitive need to not only provide evidence-based support for infant and toddler educators, but to establish an effective model for increasing the quality of care young children receive to inform policy and provide guidance for struggling infant and toddler centers.
Through this collaborative effort between Penn State's Better Kid Care (BKC) and First Up we will provide infant and toddler educators in Philadelphia with evidence-based professional development, career guidance, and coaching support informed by BKC's Click, Coach, Connect coaching guide. By leveraging existing relationships First Up has formed with infant and toddler programs in Philadelphia we will recruit 25 lead infant-toddler educators to train as coaches to disseminate best-practices learned to additional educators who stand to benefit. Additionally, by providing both coaches and peer learners (i.e., educators being coached) with comprehensive individualized support, training, and career coaching we will ensure both parties are set up to improve their knowledge and use of infant and toddler best-practices not only in the short-term but moving forward as well. Ultimately, by establishing an effective and sustainable cycle of: 1) providing enriched infant and toddler training; 2) delivering coaching and peer learner support; 3) providing intentional professional development and career guidance; and 4) promoting the dissemination of enriched infant and toddler training to coaches and peer learners, we can provide federal, state, and local policymakers with a scalable model of an effective approach for increasing best-practices in infant and toddler classrooms as well as the preparedness of the infant-toddler workforce as a whole.
Due to the unique and often overwhelming demands the COVID-19 pandemic has placed on an already strained infant and toddler workforce, this is the ideal time to deliver an innovative coaching model to not only produce immediate benefits for the infants and toddlers in the care of the project participants but to also serve as a model for building a better trained, more satisfied, infant and toddler workforce and equip a new generation of competent, compassionate, and driven infant and toddler leaders.