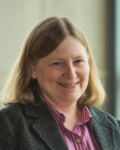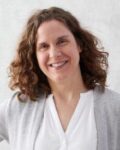 Funder: Substance Abuse and Mental Health Services Administration
Administered in: College of Health and Human Development
Abstract:
Population to be served: This project will provide TA resources to rural stakeholders in HHS region 3 who are service providers or decision-makers regarding resource allocation for substance misuse disorder and mental health disorder prevention, treatment and recovery. Project Activities: This project proposes to develop and implement a three component TA approach for rural communities targeting substance misuse and mental health disorder prevention, treatment and recovery in HHS Region 3. It will involve collaboration among the Extension systems of all 5 states in the region. The TA components include a set of 10 web-based modules, called Tier 1, which are focused on foundational skills and concepts in intervention and implementation science; a series of 10 live webinars per year (20 total) focused on needs of vulnerable, under-represented and underserved populations, developed jointly by Extension experts in the 5 states in collaboration with the PTTC in our region; and widespread dissemination of the Mental Health First Aid (MHFA) training to targeted stakeholders in rural communities, with the goal of reaching 100 stakeholders per state per year (1,000 total). We will collect data on TA utilization patterns, stakeholder satisfaction with TA format and content, and ongoing needs and gaps. These data will be used to develop new resources and adapt existing ones using a continuous quality improvement framework. Across the three types of TA activities, we anticipate reaching a minimum of 2,000 rural stakeholders across HHS Region 3. Penn State University will serve as the lead organization and will be responsible for developing most of the TA content, coordinating the project evaluation, financial administration of the grant, and management of the web-based Learning Management System that will house many of the TA materials and data collection tools.