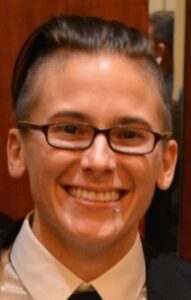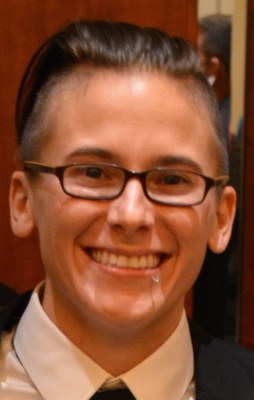 Alex Busuito completed their dissertation research and their clinical internship at the Warren Alpert Medical School at Brown University and graduated from Penn State in summer 2021. Alex received a Policy Postdoctoral Fellowship from the Society for Research in Child Development. They are completing this fellowship at the Rhode Island Department of Health in the Department of Perinatal and Early Childhood Health. They have four first-authored publications.
As a graduate student in the Child Clinical Psychology PhD program, Alex's primary research interest involved identifying specific self-regulatory mechanisms that perpetuate the intergenerational transmission of child maltreatment. Alex's mentors were Dr. Ginger Moore and Dr. Erika Lunkenheimer. Alex received advanced clinical training in Trauma-Focused Cognitive Behavioral Therapy and conducted several community trainings on trauma-informed education and parenting. Alex was inspired by this work as a community mental health clinician to shift their program research to focus on parents' self-regulation in order to identify mechanisms of maltreatment that can be targeted to prevent child maltreatment. Alex attended Eastern Michigan University, where they received a Bachelor of Science in Psychology cum laude. After arriving at Penn State, Alex received a National Science Foundation Graduate Research Fellowship, which provided three years of support in developing a program of research centered around identifying the effects of early adversity on infants' physiological self-regulation. Alex received their Master of Science in Child Clinical Psychology with a specialization in Developmental Science in 2015.
The Strumpf Scholar Award allowed Alex the opportunity to focus exclusively on their dissertation research. Alex hopes that this program of research will guide a new generation of interventions that work for the highest risk families.