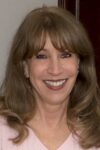 Office of National Drug Control Policy G1999ONDCP06A
Administered by: National Prevention Science Coalition to Improve Lives
Abstract:
Children of caregivers with Substance Use Disorders (SUDs) are at significantly heightened risk for serious behavioral and mental health problems, including eventual SUDs, due to exposure to adverse childhood experiences (ACEs). The National Prevention Science Coalition proposes a 3-pronged strategy to redirect trajectories of adolescents away from delinquency and substance misuse, and reduce caregiver relapse and opioid overdose. We plan to (1) educate drug/family/juvenile court judges and attorneys regarding the developmental impacts of ACEs, underscoring the need for evidence-based parenting supports for addicted caregivers to improve outcomes for both children and caregivers; (2) administer an immersive certified course to professionals working with these families after sentencing (e.g., probation officers, public health staff) regarding these impacts and availability of effective parenting interventions in the community; (3) establish a referral pipeline from the courts to Triple P, a strong home-based parenting program. NPSC requests Tier-3 funding for personnel, training, and evaluation.
Additional Faculty
Dr. William Aldridge, FPG Child Development Institute, UNC
Dr. Kelly Devers, NORC, University of Chicago
Dr. Phillip Graham, RTI International
Dr. Robin Jenkins, FPG Child Development Institute, UNC
Dr. Ty Ridenour, RTI International
Dr. John Roman, NORC, University of Chicago
Dr. Sharon Kingston, Dickinson College
Research Staff
Jessica Bair, Project Coordinator
America Allen, Research Assistant
Sam Cole, Research Assistant
Regina Wesley, Research Assistant